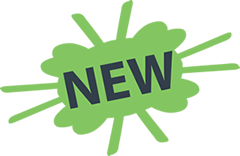 The Society for Birth Defects Research and Prevention is excited to present their first annual Student Competition for Technical Solutions for Preventing and Treating Birth Defects. This competition is intended to encourage engineering and other students, undergraduate and graduate, and their mentors to collaborate with researchers in the field of teratology and to challenge students to imagine novel solutions to technical problems in the study of mechanisms, prevention, and treatment of birth of defects.
How to participate
Submit an abstract that describes your concept in 350 words or less. Abstracts should be emailed to Becca Isakower no later than April 30th. Please review the abstract instructions for content and format information.

Those whose abstracts are accepted will create a visual presentation of their proposal which could be a poster presentation, a mock-up or a visual demonstration of a technology. In addition, they will give a 2-3 minute presentation/demonstration of their project to meeting attendees in a "poster walk" hosted during the exhibit session.
Who Should Participate
Biology and biochemistry students
Computer science and technology
Engineering students
Life sciences students
Teratology and toxicology students
Any student with a novel solution to a technical problem in the broad field of teratology
Competition Judging and Prizes
The abstracts and presentations will be reviewed by senior Society for Birth Defects Research and Prevention members and will be scored based on the following criteria.
Creativity and innovation
Relevance to birth defects research and prevention in the field
Presentation and/or demonstration of proposed solution
A prize for the best overall project using the criteria listed above will be awarded to the first and second place solutions. The first place prize is $500 and the second place prize $250. The students who are awarded first and second place in the competition will be invited to attend the banquet on Wednesday, July 2, along with their mentor, at no additional cost.
Registration
Each student who is selected to participate in this competition will be provided a one day complimentary meeting registration for both themselves and their mentor. This registration includes all of the scientific sessions on Monday, June 30.
Travel Assistance
Travel assistance may be available for participants who reside or attend schools outside a 100 mile radius of Bellevue, Washington. Please contact Becca Isakower at bisakower@birthdefectsresearch.org for more information.